On 17th February 2023, a group of girls from Mokhada came to visit the Palghar Zilla Parishad for an exposure visit. At first, they visited AROEHAN's Project Office in Palghar, where they were greeted by CEO Mr. Amit Narkar. Out of almost 47 of those who visited, 32 girls were visiting Palghar for the first time. The group included adolescent girls between the ages of 11-19 years, including students, school and college dropouts and even young mothers accompanied by their children. AROEHAN Prerikas, PCMs, Health PO Tamanna, Documentation Officer Naitri Patel and admin PA Pramila Watas were part of the visit.
At Zilla Parishad, the Extension Officer Mr. Govind Dhanga greeted the group and introduced the girls to different departments within the building. The group took a tour of the Health department, Education department, Women and child development department and CO offices. They were guided thoroughly by officials at each department. The group gathered in a speaker hall and conveyed their concerns regarding healthcare to the Extension Officer and other officers. They spoke up about the lack of resources and facilities in the healthcare systems of the Primary Health Centres (PHCs) and rural hospitals. AROEHAN's activists as well as locals from Mokhada were also vocal about the negligence of government employees toward the needs of the communities and their arrogance toward the tribes. They requested to look into the lack of resources in their areas and suggested supervising the situation.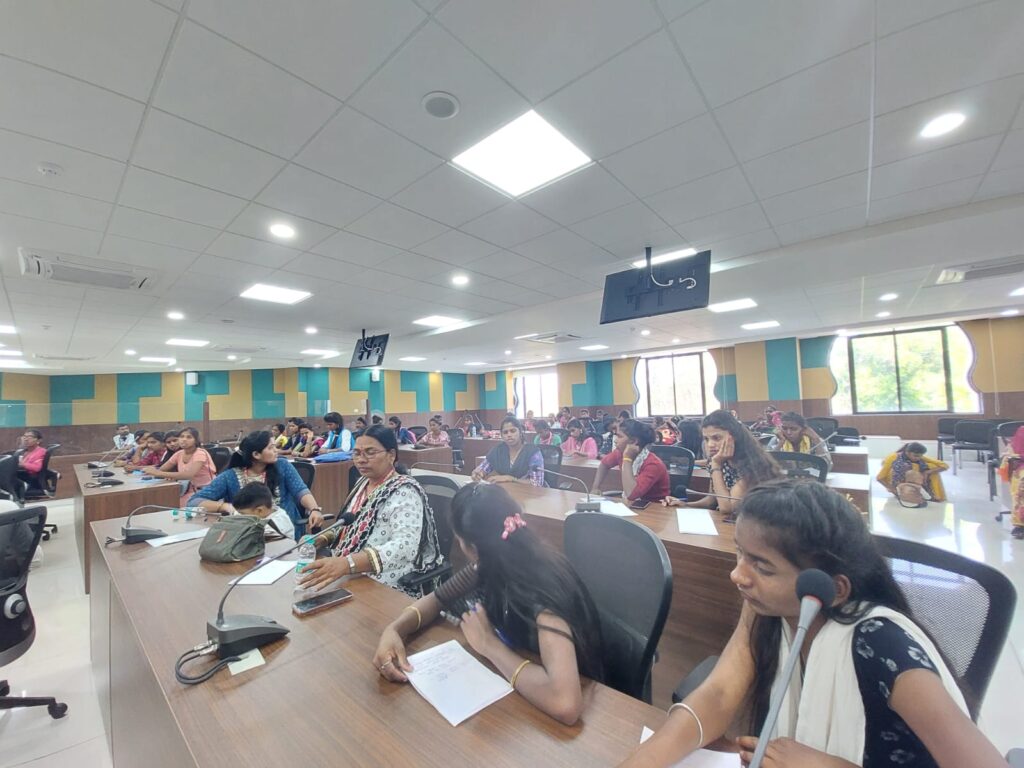 Later, the group visited the office of Childline 1098 in Palghar. They were guided by Rushabh Nikam about the organisation's work for child protection and safety. Most of the group had never seen a railway station or travelled in railways. Hence visiting Palghar Railway station was also a part of this exposure visit. They were guided about trains and train platforms and were provided with a demonstration for purchasing train tickets.