Traditional to technical farming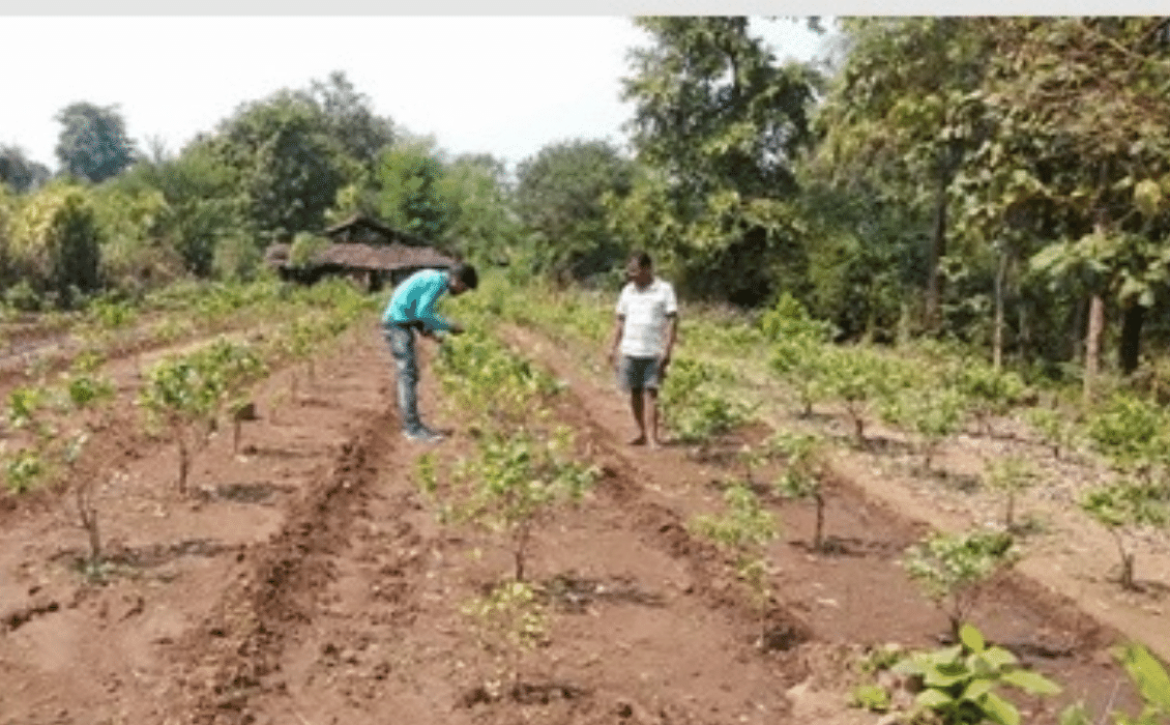 Jagan Bhoye, all of 38 years is considered to be a successful farmer in his home village. Wadane in Dahanu Taluka. Some three years ago, like the other farmers, he was also struggling to meet his ends through traditional farming though he had a considerable land holding with him.
A chance exposure visit with other farmers from Dahanu to one of AROEHAN's villages in Mokhada, where scientific farming and good agricultural practices had led to extensive vegetable farming and floriculture. Jagan was impressed by the improved and sustainable methods of agriculture followed by these farmers and decided to try it out in his own farms.
With the help of AREOHAN staff, he did his first cropping in 2017, where he focused on lowering input costs and using the available resources optimally. He already had a vineyard for his previous crops, so he cultivated gourds, lima beans and cucumber and this saved him a huge amount of money that would otherwise be needed for preparation of the next crop.
Multi cropping helped in improving soil carbon and other essential nutrients. He earned double his earlier income with the sale of his produce and also food security for his family. Jagan is happy to be an Adarsh Kisan, helping his fellow farmers to adopt good agricultural practices and increase their yield. With the profit earned, he recently bought a tractor for his farm and also earns through renting it out to other farmers.
A success story indeed with hard work and motivation!