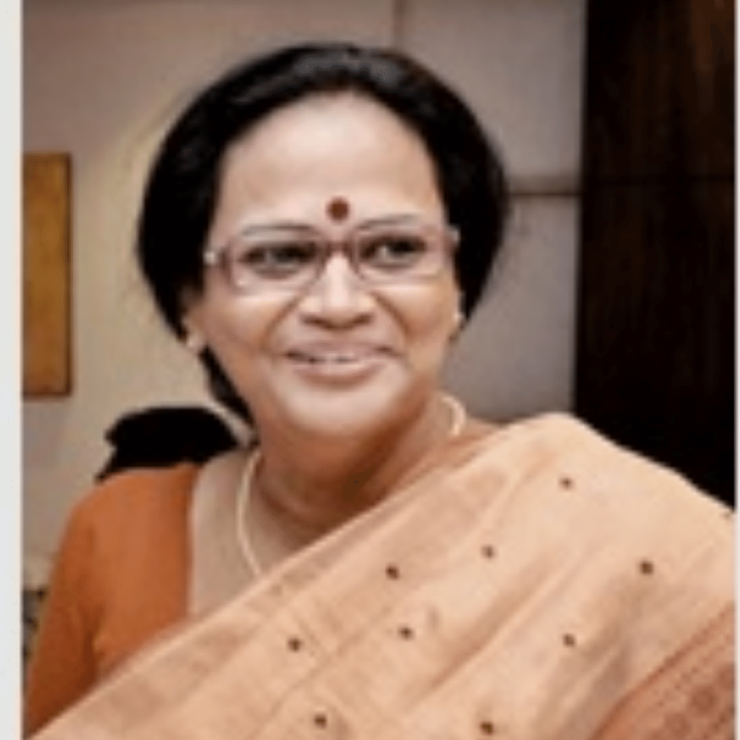 Dr. Helen Joseph, Chairperson
Prof. Helen Joseph started her career as Programme Coordinator of the National Service Scheme unit of the University of Mumbai. She joined the College of Social Work, Nirmala Niketan, as a faculty member in 1983, from where she retired as a Professor in 2013.
Prof. Joseph is also Chairperson of YUVA Urban Initiatives, an NGO working to enable vulnerable urban groups to access their rights, and is Senior Consultant to Creative Handicrafts for its programme on 'Zero tolerance for Domestic Violence against women. She was the founder Director of SALOKHA, a project working on Social Integration and communal harmony and is a regular guest lecturer for Tokyo University of Foreign Studies for its online program on Peace and Conflict Studies. She has been a member of the University Grants Commission's National Consultative Committee and Core Group Resource Person and Key Trainer for their Programme on 'Capacity Building of Women Managers in Higher Education. She has been a member of the Academic Council and Board of Studies in Social Work for Mumbai University and on the Board of Studies of TISS and SNDT Universities. She is currently a member of the Board of Studies in Social Work for Amity University.
She has conducted a number of Research / Evaluation Studies and has published a number of articles in peer-reviewed national and international journals.
In addition, she is the Social Science Expert on the Internal Ethics committees of KEM and the Hinduja Hospitals, Mumbai, and a member of the Internal Complaints Committee against Sexual Harassment of Women at Workplace for several banks and educational institutions.