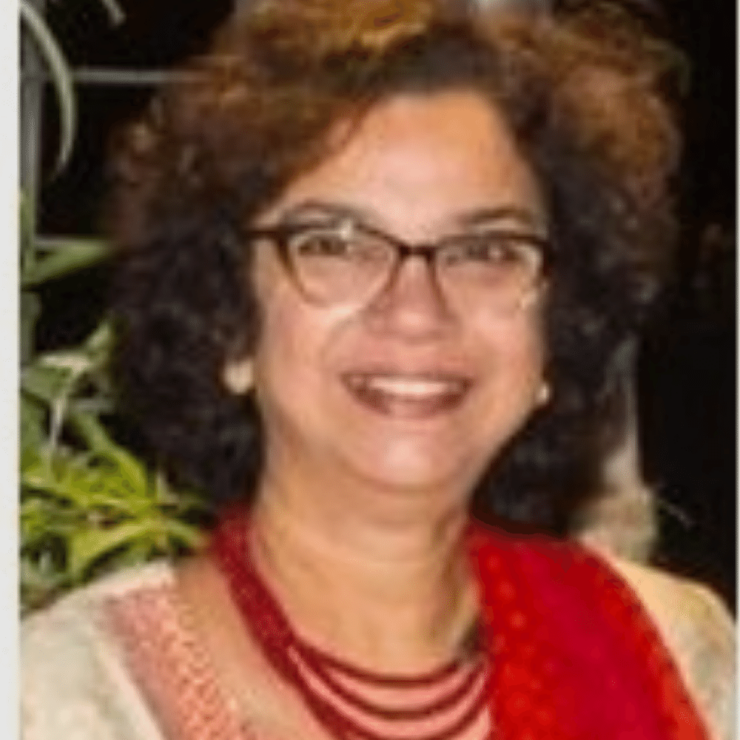 Ms. Anjali Kanitkar, Founder, Secretary
Anjali Kanitkar, Associate Professor (retired), College of Social Work Nirmala Niketan.
At present, she is Director, Social Audit, Government of Maharashtra and is involved in conducting social audit of MGNREGA, Old Age and Widow Pensions and Housing schemes of the Government.
A social work graduate from the Tata Institute of Social Sciences, she taught at the College of Social Work for almost three decades and has been closely associated in various capacities, with several organisations working for tribal and rural development in Maharashtra.
Ms Kanitkar was elected from the Teachers' Constituency to the Senate of the University of Mumbai for three consecutive terms and actively contributed to the functioning of the University during her tenure. She has also worked on the Committee against Sexual Harassment at the University and has addressed issues of gender equality in the various colleges and institutions of higher education of the University.
As an extension of her academic duties, Ms Kanitkar officiated as a member on the Boards of Studies in her parent University as well as in other Universities. She has been an active member of the social work profession, contributing to social work theory and practice through her participation in varied seminars and academic workshops. She has also strived to further the cause of teachers in higher education, being elected to the Executive Committee of the Bombay University and College Teachers' Union (BUCTU) and has participated in various struggles of the teachers.