Women's Day Celebration 2020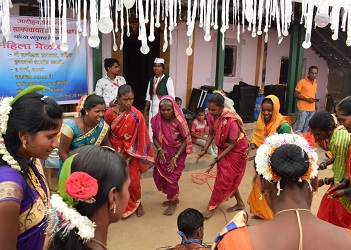 8th March is celebrated as International Women's Day. This day brings women a cause for celebration, an inspiration and a time to admire. On the occasion of International women's day, AROEHAN in collaboration with Grampanchayat at Surymal, Dongarwadi and Ase celebrated Women's day. Total 800 women attended and participated in this programme. The following activities were conducted on this day a) Transect walk b) Talk on equality c) Anaemia d) Women Entrepreneurs sharing their journey e) Street play on social topics by women and f) cultural programme.
Another event was organised for children and teachers of the Zilla Parishad School at Modgaon with support from CIF. There were various activities on Health and Hygiene, competitions for children and a health camp for the community.